Frequently Asked Questions
What does "Bulwagan" mean?
---
"Bulwagan", in English, is a large hall.
---
Is "Bulwagan" the name of the Filipino Centre in Wellington?
---
The centre is called the 'Filipino Community Centre' (FCC). Here's a videoclip produced by Norman Zafra on the Filipino Community Centre.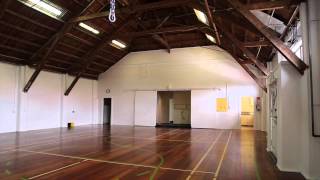 *Correction to the year it started, it was 1999 and not 1996.
---
Where is it located?
---
It is located at 92-94 Cuba Street, Petone, Lower Hutt 5012.
---
What are the benefits of this centre to the community?
---
Benefits apply to everyone in the wider community but basically,
A sense of home and belongingness especially for new migrants and visitors.
A place to freely express our identities as Filipinos.
Priority for events like sports, show, parties, etc.
A great venue and location for different occasions, events, workshops, classes, meetings and other things depending on your needs for a very reasonable price.
Although it is called the Filipino Community Centre, this hall is open to everyone to hire and use.
---
I want to help, what do I need to do?
---
Firstly, you can contact us by email, phone, post or talk to any of the trustees in person.

Suggestions are very much welcome and with these suggestions, we may ask you to get involved (e.g. lead a project or lead us to a contact point, etc.) as well.

There are a lot of ways to lend a helping hand and some of these are:
Give donations. Donations can be in monetary form or non-financial form. We have two on-going projects, adopt-a-brick and 'alkansiya', that you can engaged in or you can simply donate money. The operation of the centre is fairly new and run by a non-profit organisation and volunteers, there are still things that are of value to the centre that you can contribute such as projector, proper sound system, cleaning materials, cabinets, etc.
Help look for grants and sponsors.
Become a volunteer and share your skills and talents (e.g. writing an article, essay or news for the newsletter, create posters for an upcoming event, get actively involved in some fundraising projects and events, take photos and/or videos of the events, perform to the audience, etc.) or assist in managing the work in the centre.
Become a supporter through sharing our websites, facebook page and subscribe to our youtube account and spreading our message to people you know or by simply joining or helping in anyway you can.
For more information, please email trustee@bulwagan.org.nz.
---
What can we use the Filipino Community Centre for?
---
Where possible and available, the hall can be used:
for various occasions and events such as birthday parties, anniversaries, cultural events, expos, conferences, meetings, concerts, festival, fundraising events and even Sunday Services.
for indoor sports such as table tennis, etc.
for martial arts like Krav Maga, etc.
as a studio for photographers, dancers and other performers.
The centre also has rooms that can be used:
for small meetings or celebrations.
for small businesses or classes.
There could be a place for a library containing books, documents, magazines, visuals and audios about the Philippines and its cultures and traditions... ​
---
When donating, how much do I give?
---
Any amount will always be appreciated. There is no standard amount or yardstick of measure that Bulwagan Foundation expects to receive from donors like you who opt to give monthly. Giving is personal. It is a product of what your heart tells you to do. Experience teaches us that most regular monthly donors give what they feel comfortable with. Those who do spread their intended total donation by allocating smaller amounts stretched out through several months, usually over a period of a year or more and, in some cases, much longer. The Foundation, however, suggests that your monthly gift of giving be an amount not less than the equivalent of NZ$ 20/month, at least to cover some of the unavoidable costs we incur when processing your monthly donations. Nevertheless, if you wish to give more than this amount, we would be most grateful for your acts of generosity and continued support. For more information, please go to page ' Get Involved'. Thank you from the bottom of our hearts!
---
---